Impossible to tour Burgundy and miss out on its jewel : Dijon. Like a good tourist I walked the cobbled streets ; admired the imposing old medieval houses ; crossed the clean squares lined with gastro-restaurants,
the handsome Palais des Ducs de Bourgogne and the Musée des Beaux-Arts ; bought my lunch in Les Halles (gigantic indoor market) ; shopped in the two renowned Maisons de la moutarde (Maille and Fallot) and even stroked la chouette (the howl) for good luck!
http://www.burgundytoday.com/towns/dijon.htm
Apart from accompanying most meat dishes, mustard is said to help digestion…. and became a very fashionable item at the French table in the Middle-Ages. In the Dijon region it evolved with a twist when le verjus (verjuice/ the juice of green grapes, plentyful in the Bourgogne vineyards!) was used instead of plain vinegar, giving it a smoother taste. Today most sénevé seeds (wild mustard) come from abroad, but le verjus is still a key ingredient, and two ancient manufactures remain in town : Maille and Fallot. In their beautiful flagship shops, one can sample mustards with variations on aromas and even refill previously bought pots with a pump. Or buy a pretty new one!
Incidentally, I visited last year the pretty Maison Maille shop in central London (Piccadilly Arcade), small but still smart version of the Dijon one. https://www.maille.com/en_GB/boutiques?sid=london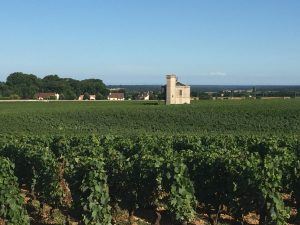 With my tum full of good mustard and yummy Burgundy cheeses from the market – l'Époisses, le Soumaintrain, le Brillat-Savarin – I had a little drive along the Route des Grands Crus, which goes from Dijon to Santenay ; around 60 kms of vineyards, as far as the eye can see, peppered with the odd demeures (domains) and quaint, as well as impeccably maintained, old villages. I might have had a little dégustation (wine tasting) or two along the way…..
http://www.bourgogne-wines.com/a-trip-through-the-vines/la-grande-route-des-vins/la-route-touristique-des-grands-crus/la-route-des-grands-crus-60km-of-celebrated-landscapes-to-discover-some-prestigious-wines,2563,9638.html
https://www.cassisfrenchtuition.co.uk/wp-content/uploads/2022/02/cassis_header.png
0
0
isabelle
https://www.cassisfrenchtuition.co.uk/wp-content/uploads/2022/02/cassis_header.png
isabelle
2016-08-28 13:56:12
2016-08-28 14:02:26
Dijon, wealthy, magnificent capital of the Dukes of Burgundy