GCSE 1-to-1 revision sessions are completely designed for you. I will adapt our revisions to your current level of ability and your needs, to ensure a good result in your exams.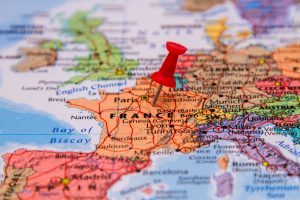 It may be that you have fallen behind over the school year and do not know how to make progress ; have not understood one aspect of the language (grammar for example) and need things re-explained from the start ;  are a bit shy when it comes to participating in the oral in class (it brings you points, so giving you the tools to feel more confident is important) ; are unsure about the lay-out of the exams (we will practise past papers together), etc….
Whatever your needs and worries, there is always a solution adapted to your specific situation. Definitely! Together we will have a chat about your weaknesses, the way your learn best, and have a look at what you have done in class so far. Then I will design a programme to help you progress, fill the gaps, and prepare for the exams, in a relaxed manner. We will use the material specific to your GCSE board (past papers, audio clips, grammar sheets, videos) and practise all four skills (oral, audio, written and reading comprehension)
I do believe in patient and relaxed teaching, listening to your worries, and addressing them one at a time. The important, in the end, is for you to understand well and feel confident about what is expected of you.
Independent learners : If you do not do French at school but still want to get prepared and take the GCSE exam, this can be achieved through my cooperation with the Tutors and Exams school. 
Here are some sites that could help a little when you have 5 minutes to spare….
www.bbc.co.uk/schools/gcsebitesize/french/
www.bbc.co.uk/languages/french/
www.happychild.org.uk/freeway/french/index.htm
french.about.com/od/grammar/French_Grammar.htm
www.languagesonline.org.uk/Hotpotatoes/Index.htm
http://mfl.jimdo.com/resources/french-as-level/
https://www.tes.co.uk/teaching-resource/french-a-level-revision-quickies-6414995