French Tuition Tunbridge Wells and Maidstone
Where learning French is fun, stimulating and rewarding…
Isabelle, owner and tutor at Cassis French Tuition, offers private tailor-made French lessons in Tunbridge Wells and the Maidstone area (exclusively online for the moment) for pure enjoyment, as well as GCSE, A levels, SAT, DALF/DELF and TCF (for French citizenship), for teenagers and adult learners of all abilities.
Call me or send me an email to discuss your projects!

 *Individual French lessons (teenagers and adults)*
One-to-one, tailor-made lessons are the fastest way to learn.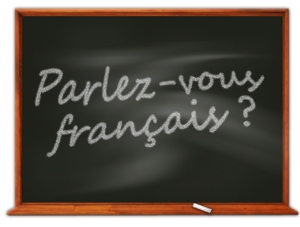 Whether you wish to learn for fun, improve your chances at work/school, enjoy your holidays or revise for exams, the tuition will fit around you. See below "Adults working towards an exam" and the GCSE/A level revision page https://www.cassisfrenchtuition.co.uk/revision/
After our initial free chat, I will design a course perfectly suited to your needs, which we will both agree on, and adapt as you progress.
Independent learners : Please note that if you wish to take French GCSE or A level but do not currently study it at school, I can prepare you and present you to the exam through my cooperation with Tutors and Exams.
Not everyone is interested in the same aspect of the language, not everyone has the same background, and so discovering what you would like to achieve, and how, is very important for your experience to remain pleasurable and successful.
*Adults working towards a French exam*
I can particularly recommend this course of action if you like to set yourself targets, if you would like a recognition for your efforts, or even if you are planning to live or work in France and apply for the French citizenship, for which the DELF B1 or TCF are required.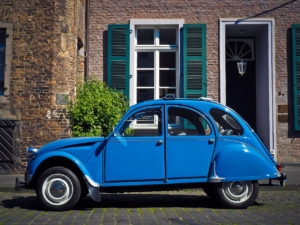 If you wish to learn the language and get a diploma that is recognised in France, we can work together towards the right level of  DELF  (Diplôme d'Études en Langue Française) or DALF (Diplôme Approfondi en Langue Française) qualifications. http://www.ciep.fr/en/delf-dalf
We will work on the official material and past papers together -as well as extra documents to help your progress- then you will take the exam in London when you are ready.
Because sometimes it's nice to push yourself a little and see how far you can go.
Here is what Ged said about his DALF : "In many respects, the best thing about preparing for the exam was that it did not feel like I was preparing for an exam. I looked forward to every lesson since I knew that I would get a lot out of it and would be encouraged at every step. Isabelle has a great understanding of what is required for the exams and also what the needs of the individual student are." Read the rest in Testimonials…
*French small group lessons with friends*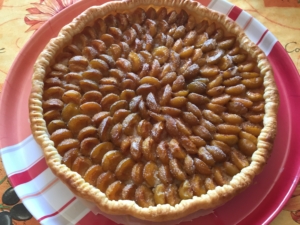 You might prefer to gather some friends of a similar level and learn French together. This can be done online or at your place.
This is not only a cheaper option, it is also a great way to get more conversation going, have fun, and have a go at real situations, without ever being put on the spot.
Group lessons are tailor-made, because you might be interested mainly in conversation, or being confident on holidays, or learning from scratch.
This format allows a lot of flexibility in terms of watching short videos, reading articles or literature, discussing and role-playing ; it could also double up as a social evening, perhaps accompanied by French cheeses, wines or cakes.
*French intensive day course*
If you lead a busy life or work long hours, blocking a day in your schedule might be a great way of finally getting started on your learning, or brushing up. Typically, a day course will involve 4 hours of tuition in the morning (8:30 – 12:30) and 3 hours in the afternoon (2:00 – 5:00), with a delicious French lunch and of course coffee breaks as you require.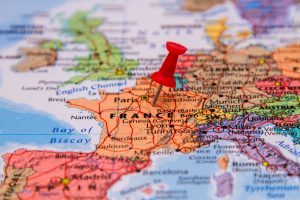 The intensive course will usually take place on a Saturday, but there is some flexibility with advance booking. We will meet or speak on the phone prior to the day, so that I can prepare a 7 hour-course tailored to your needs.
The lunch –freshly prepared by an experienced French man- will enable you to relax in the middle of the day, while sampling a French dish and practising a bit the language you have studied in the morning.
If you would like to book a day course, please send me an email or phone.
If you would like an intensive session, but cannot spare the whole day, give me a call and we can discuss and plan together for a shorter session.
Here is what Chris said about his day course : "The Intensive Course was perfect for me. I only had one day so there was a lot to pack in. The course was very compact and full of useful information and tools to progress with the language. There are a lot of rules in French and Isabelle teaches these, which help as a fast track to understanding. Additionally, I needed French for business and Isabelle tailored scenarios which would be useful in the office on a daily basis. The lunch was useful also as French was presented not just in a business context, but also in a social context too.'
*French grammar boost*
A course of 6 sessions (1 hour each) designed to cover all the main tenses, as well as some useful structures.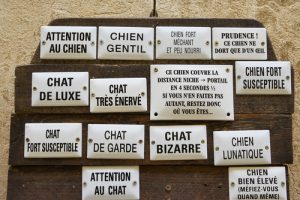 So that you can benefit fully from the course, it will be adapted to your current level of fluency. You might benefit from it if you have joined a class or school where other students have done more grammar than you before ; if you know and understand quite a few words but find it difficult to string them together in a coherent manner ; or if you have learnt it all in the past and have become a little rusty.

For a little head start check my grammar revision 
Here is what Dorothy says about it : "…About a year ago I decided to give it another go, with a grammar course.
With Isabelle it is a positive experience,  I have progressed quite quickly with her and feel confident in expressing myself in everyday situations as well as basic listening. Isabelle is encouraging and patient and has adapted the teaching to my needs…." Read the rest in Testimonials.

*Skype or Zoom French lessons*
Well, we are all doing it now that the virus is with us, but the good news is that it works really well for everyone.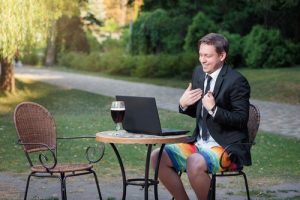 Skype or Zoom lessons offer the possibility to connect anywhere, anytime that suits and we can do everything that we did before : one-to-one or group ;  learning for an exam or for pure enjoyment ; conversation ; textbooks, videos, articles, etc…
The usual format is that I send you documents ahead of the lessons (documents can be from a book we agree to work on, or a mix of newspaper articles, grammatical exercises, podcasts, videos, etc…depending on your level and goals) and we both work on them when we meet on Skype or Zoom. The usual duration of a lesson is one hour, but it is up to you.
*Now you have decided to go back to learning French with a tutor, have a little browse on my website : read a play, take the quiz, go to Bonus material for a brush up on your French grammar, have a little read of what your peers have been writing in French (Star pupils) or spend some time on the entertaining links provided (French culture, food, slang, useful addresses, etc…). Enjoy!
Cassis French Tuition Tunbridge Wells
Mob : 07538382340
Email : cassisfrenchtuition@gmail.com